loyola comoposite pu college
Jesuit education helps the child to affirm the goodness of our world. It fosters in him/her a sense of wonder and mystery about the whole of creation. Jesuit schools also aim at helping the child to get in touch with the world around him/her. This implies the creation of an atmosphere in the school wherein the student can easily acquire effective communication skills that can put him in touch with the world.

A personal approach to the formation of each child is another aim of Jesuit education .Only such an approach will felicitate the child's growth in openness to life's experience and expose him to proper guidance. Such a process of growth will finally lead to the child's becoming a well-integrated person .Discipline is necessary to cultivate proper values in the student and to ensure his/her rigorous application to study ,develop a scientific temper and participation in the various activities of the school, college .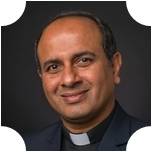 Fr. Dionysius Vaz, SJ
President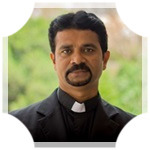 Rev. Fr. Brian Pereira SJ
Vice President


Fr. Francis Noronha SJ
Director
COURSES
Computer Operator and Programming Assistant
Electronics Mechanic Trade
Fitter Generalsizes
Mechanic Diesel
Mechanic Motor Vehicle
Refrigeration & Air Conditioning
© 2018 St. Joseph BJES. All rights reserved | Designed by INTEGRO