St. Joseph's Evening College


Welcome to St. Joseph's Evening College. The Society of Jesus, a Catholic religious order, popularly known as Jesuits, runs this College. St. Ignatius of Loyola was the founder of the Jesuit Order in 1540. Its members have been active in the field of education throughout the world. St. Joseph's Evening College, established in 1972 is part of their large educational endeavor. The College is registered under the Bangalore Jesuit Educational Society, which has St. Joseph's College, St. Joseph's College of Commerce, St. Joseph's College of Business Administration and St. Joseph's Boys' High School as a part.
This society in-turn is affiliated to Karnataka Jesuit Educational Society, Bangalore. Although the College is a religious minority institution run primarily for the education of employed Catholic youth, everyone is welcome here without distinction of caste and creed. The socio-economically marginalized groups receive a special preference in keeping with the admission policy of the Management.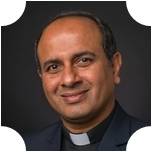 Fr. Dionysius Vaz, SJ
President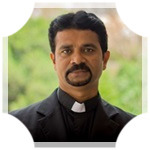 Rev. Fr. Brian Pereira SJ
Vice President/Director

Under Graduate
BA, BCom, & BBA

Post Graduate
M.Com,MA (English),MA Journalism

• Choice Based Credit System
• Diploma Courses
• Certificate Courses
© 2018 St. Joseph BJES. All rights reserved | Designed by INTEGRO